Customer Message
Service Update 12.08.20
We are working to clear our backlog of orders and are currently despatching those placed up to 10th August.

Unfortunately seed orders will be sent out without the 2 Free Seed Packets due to unprecedented demand. We strongly apologise for this and thank you for your understanding.

Once your item has been despatched please be patient in receiving your order. It's likely some areas of the country will experience some level of disruption to their normal postal service due to Coronavirus-related absences at local mail centres or delivery offices. Unfortunately, once your order is in the postal system there is nothing we can do to speed up the process.

Dear valued customers, families and friends,

Don't worry we haven't forgotten you.

Many of our brilliant and experienced warehouse team have had to temporarily leave us to look after their children or because their age made them more vulnerable.

What are we doing about it? To create more space, we have had to completely clear an existing warehouse. We have ordered and installed extra racking, packing benches, computer equipment, scanners, and electrics and have had to move lots of stock! We have also recruited new people to help, who have been undertaking training and support, while applying important distancing and hygiene measures.

We are continuing to do our best under these challenging circumstances; we know how important gardening is especially now in these difficult times and we are doing all we can, quickly and safety to get your order to you.

We send oldest orders first and are currently despatching ones placed up to 10th August.

We thank you for your patience and understanding and wish you all the best and good health.

Please stay safe and well.

John and Dave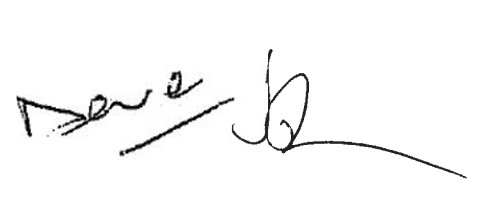 Please Note (Updated 12/08/2020):
PHONE CALLS
Lines are currently open 9am-5pm weekdays and 10am-4pm weekends. Our call centre capacity is currently reduced to ensure staff safety. Please accept our apologies in advance should this result in you having to wait longer than normal in a call queue. We're working hard to expand capacity and hope to be able to extend operating hours in the near future.

CONTACT VIA OUR ENQUIRY FORMS
You can still get in touch via our online enquiry forms. If you have an outstanding seed or hardware order, please do not contact us for a delivery update. Priority will be given to oldest orders first and we are endeavouring to pack and despatch them as quickly as possible. We regret that we cannot respond to delivery enquiries at this time.

ORDER CANCELLATIONS
We'd hate for you to cancel. However, if you wish you to cancel your order please CLICK HERE and complete the form.

Please Note, if your order is out for despatch in the warehouse, unfortunately it's too late to stop it from being sent to you. Once your order arrives, we would be grateful if you could send it straight back to our FREEPOST address (DIRECT MAIL RETURNS – DEPT RCB) and we will process a refund for you.

MISSING or WRONGLY INCLUDED ITEMS IN YOUR DELIVERY
We are working as quickly as we can whilst enforcing safe distance working. To cope with demand we have increased staffing and shifts. Given the circumstances, it's possible that mis-picks or errors are likely to occur more often than normal.

If you are missing an item please CLICK HERE and complete the form. We will try and process a replacement as quickly as possible, but please note that this may take several weeks. If you wish to cancel the item/s then please let us know via the form.

If you have received an incorrect item please do not contact us. You are welcome to keep the item with our compliments and we hope you can make use of it.

Alternatively, you can download our Customer Care Form (please see link below) and follow either the 'online', 'post' or 'phone' options regarding your delivery.



Click To Download Customer Care Form

We wish you all the best and good health. Please stay safe – the Mr Fothergill's team